exquisite french flavors
seasonal ingredients × prepared in inimitable style
Located along Chicago's North Shore, Froggy's French Café is a beloved institution and cozy retreat for innovative flavors and intimate gatherings from executive chef, Thierry Lefeuvre.
Photos by Brian briggs
In the summer of 1980, Froggy's French Café was founded by Gregg Mason and Thierry Lefeuvre, and has been a neighborhood bistro patronized by a loyal base of clientele ever since. Partnering with new owners Bill and Sheri Cartwright, Lefeuvre has kept Froggy's hopping for the last 30 years, continuously innovating and redesigning to keep the flavors fresh, and the ambiance inviting and intimate.
For reservations, call:
(847) 433-7080
Location
306 Green Bay Road
Highwood, IL 60040
lunch Hours
Tu-F 11:30a-2p
dinner Hours
Tu-Th 5p–10p
F-Sa 5p–11p
Closed Sundays and Mondays
Make Reservations
Please call (847) 433-7080 or email lefroggys@aol.com to reserve a table for your group
Go Behind the Scenes in the Froggy's Kitchen...
Click the Play button to see how Chef Lefeuvre and his team create their iconic cuisine (plays with sound).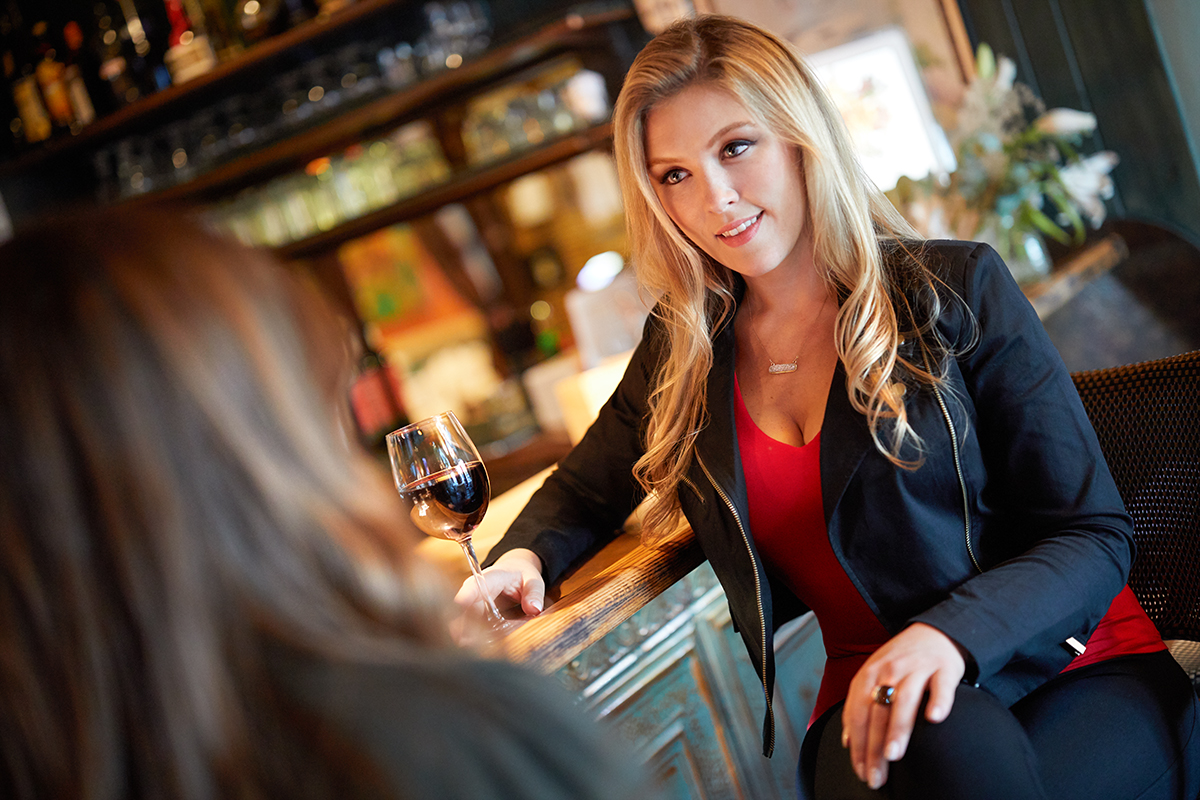 the greenhouse bar
Recently renovated to capture the cozy charm of a French garden, the Greenhouse Bar greets guests of Froggy's with the opportunity to enjoy a pre-dinner cocktail, a post-dinner glass of wine beside a seasonal wood fireplace, or even dine beneath its twinkling lights and art nouveau décor. A favorite for summertime lunch, when the French wood doors are thrown open to invite a warm breeze, and a winter tradition, when the covetable fireside seats fill with imbibers of Froggy's extensive wine list, the Greenhouse Bar is a place for conversation, laughter, and warm ambiance.

With a list containing over 300 French and American labels, Froggy's is pleased to offer its Wine Spectator award-winning selection. Every bottle is kept in the in-house wine cave, at perfect temperature and humidity.
press
Throughout its 30-plus years as a North Shore icon, Froggy's has enjoyed the accolades and attentions of regional luxury magazines, nationwide publications, popular television programs, and distinction for its hosted art salons and musician evenings.
cooking classes
Ever dreamed of cooking like a true French chef? Froggy's partner and executive chef Thierry Lefeuvre hosts a semi-monthly cooking class, where you and your friends and loved ones will be wined and dined as you see firsthand how seasonal ingredients and honed technique combine to create exquisite dishes and flavors.
Reserve your seat at the next Froggy's Cooking Class, proudly presented by the Gorton Community Center for the Arts (which receives a portion of each seat as a donation), at this link.
Classes are also available for private events. Please call 847-433-7080 to arrange a truly unique experience for your guests.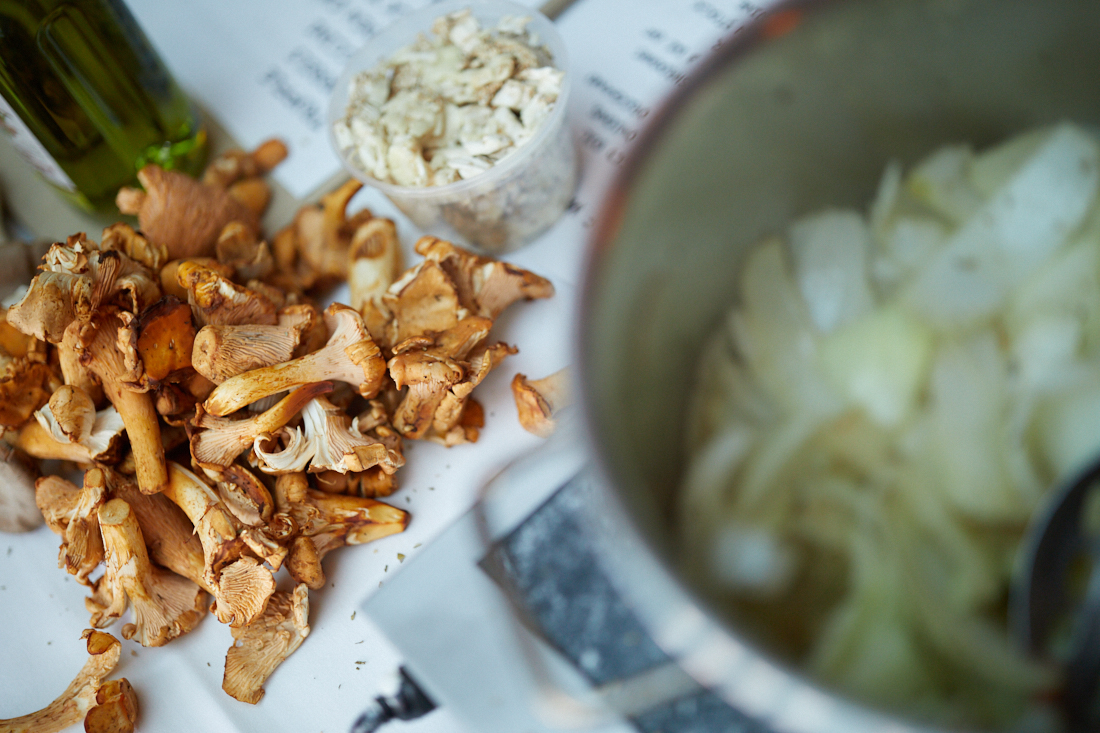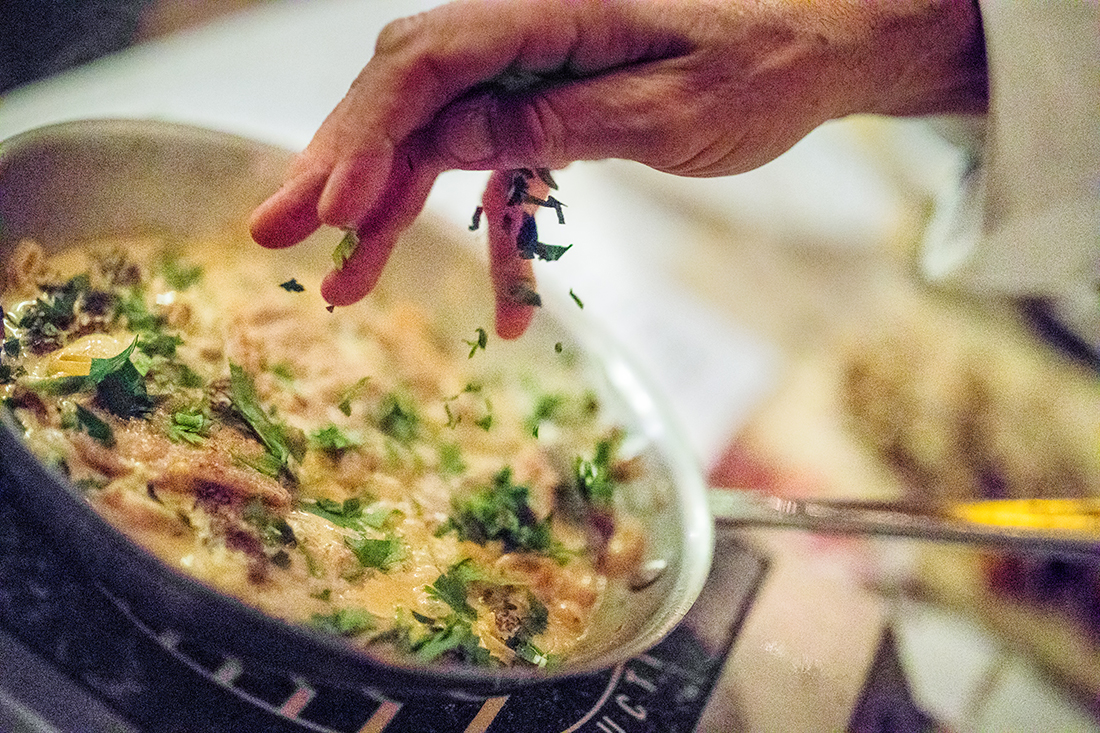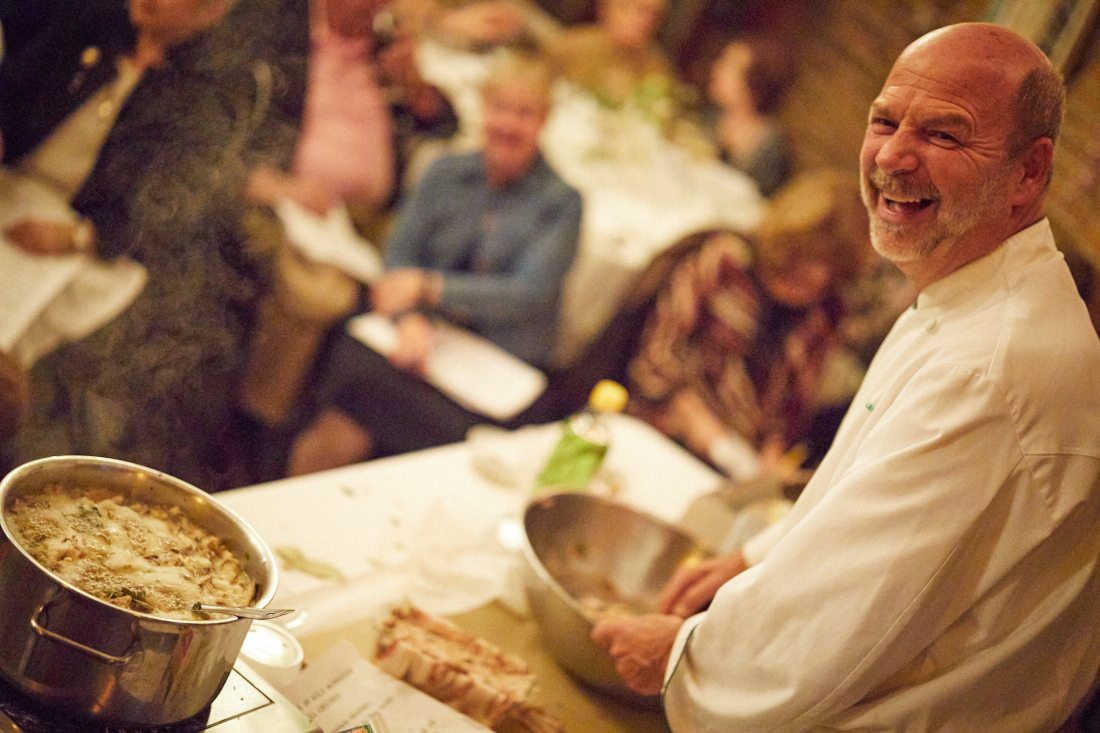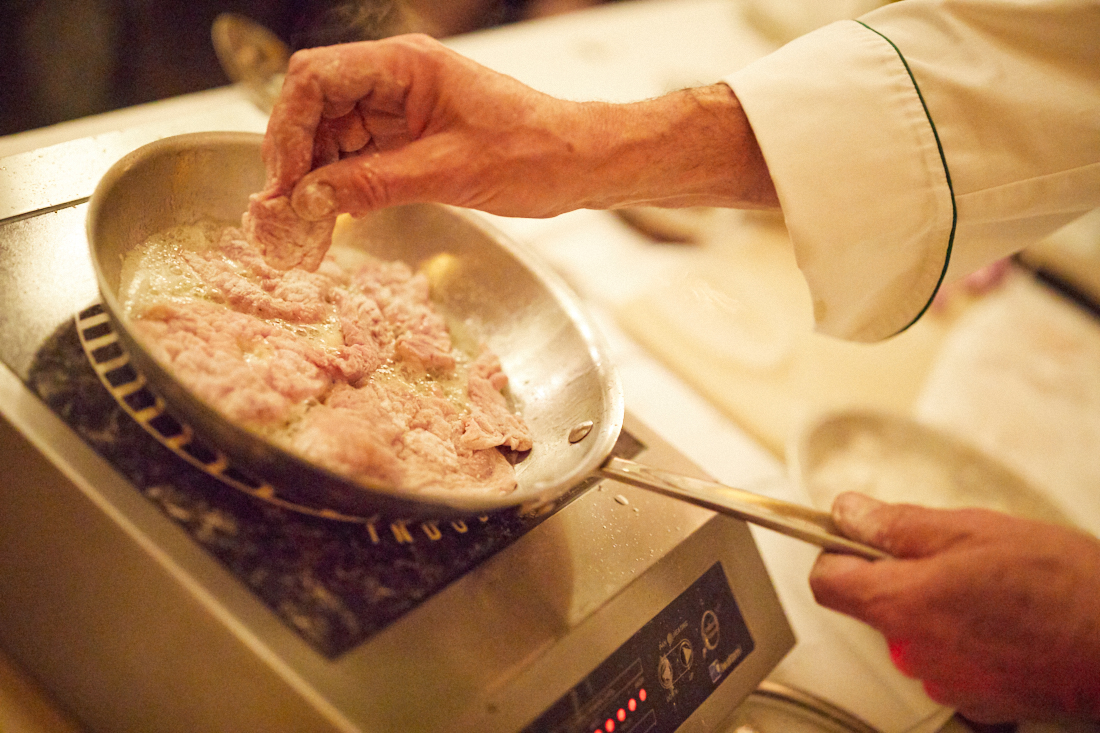 private catering events
Froggy's is pleased to bring your guests into the world of fine French cuisine with its on-premise catering options. Choose the venue that you envision for your holiday party, celebration, or event, and Froggy's will partner with you to craft an exciting menu to thrill your guests.
To reserve space for your upcoming event, please call 847.433.7080
For large events, the entire restaurant is available to reserve.
Greenhouse Bar
Beautifully designed with exposed brick walls, stone floors, twinkling lights, wooden French doors, and several skylights, the Greenhouse provides ambiance and coziness that is hard to find elsewhere on the North Shore. Available on Saturdays for lunch, Sundays for lunch and dinner events, and by request for other days. Accommodates up to 25.
Wine Cellar
Available every day of the week. the Wine Cellar is a private space with room to customize your event. The walls are lined with stone wainscotting, and the lifestyle oil paintings of Jacqueline Lefeuvre, and the proximity to the Froggy's wine cave, where over 300 rare and exclusive varieties are stored, gives the space a unique environment your guests will not soon forget. Accommodates up to 50.
 
Dining Room
Available on Sundays for lunch and dinner events, and Saturdays for lunch events, the Dining Room is Froggy's largest space. Adorned with the intricate oil paintings of French artist Jacqueline Lefeuvre, and canopied by a collection of curious parasols, the Dining Room is the way to experience the very best of Froggy's. Accommodates up to 80.
 
catering at your location
For caterings events at your location, please contact our partner business, Froggy's Catering, for specialized menu options and availability.
instagram
Follow @froggysfrenchcafe for the latest from the kitchen and our events with artists, musicians, and more!